Far From Over by Carol Gambill
Breaking Out Series, Book 4
Release Date: August 11, 2011
Editor: Julie Valin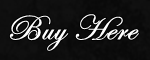 Summary:
It was all that Matt Lamont could do in keeping his life separated from his past but now it seemed things were far from over. When a stranger, Autumn Reynolds, picks him up walking, alone and confused, along an country road, Matt is reluctant with the assistance that eventually brings him back to a life of meaning. But there happens to be a little matter of dealing with his failing memory of who he really is. When flashes of that memory start to return, they only tell of a seedy lifestyle and a past filled with torment and heartache. Autumn eventually helps link those pieces of that troubled past which bring him to the inevitable truth, but in the end, will Autumn be the one to ultimately suffer?
Also by Carol Gambill:

ONCE WILD

SERRANTO'S REDEMPTION

BRANNIGAN'S WAR

FAR FROM OVER


McEUEN'S SALVATION (coming soon)

COLORS UNVEILED (coming soon)
CONTEST WINNER!
Good morning everyone and Happy Friday!
I don't know about the rest of you, but I could sleep for months. Before I announce the lucky winner, I want to thank Carol for her generosity and for introducing us to these awesome books. They're definitely on my TBR list.
Second, I want to remind everyone that there are two (2) winners today instead of one. The first lucky winner will receive a copy of Far From Over and the second lucky winner will win a copy of Serranto's Redemption.
Third, just remember that the lucky winners were selected using the True Random Number Generator. Any author, duplicate, or automated responses were excluded from the contest. The generator selected comments #6 and #1.
With that said…the lucky winners are…
EVELYN
FEDORA
Please contact me off-line at blackraven [dot] contests [at] gmail [dot] com to claim your prize.