Giving Up by Lee Brazil
Truth or Dare Series, Book 3
Publisher: Breathless Press
Genre: Contemporary, Mainstream, Romantic Suspense, Light Bondage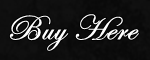 Also Available at:
Amazon, Bookstrand, and 1 PlaceforRomance
Summary:
Can Dr. Arden Grey teach Brandon Blake that giving up control is worth while, with the right woman?
Brandon Blake has a problem. His family is fed up with his controlling ways. They don't need him managing their affairs any more. Brandon doesn't want to lose his connection with his brothers, but he doesn't know any other way to live. He's been in charge for a long time. Now his brothers are leaving home and making families of their own, and Brandon's interference has caused some serious rifts. Brandon's' stressful job as CEO of the family production studio and his concerns for his brothers have contributed to the ulcer his doctor recently diagnosed. Therapy is supposed to help Brandon learn how to let go and give up the need to control every thing. Brandon finds the counselor he's been sent to intriguing, if a bit intimidating, though she has absolutely nothing in common with the women he's dated in the past.
Dr. Arden Gray knows about control. A survivor of marriage to a dominant, abusive partner, she's spent the last twenty years turning her life around. She's learned to take control and has made a career of teaching others to do the same. Brandon Blake is a surprise. When his doctor sends Brandon to her, Arden isn't sure how she can help the man. But after a few sessions, she sees something intriguing hidden inside Brandon Blake, something that tells her he just might be the man she's been looking for. If only she can convince him that giving up control to the right woman will solve all his problems!
CONTEST WINNER!
Howdy,
I absolutely love….love…love…this series. I can't wait for the next story to be released. If you haven't picked up Lee Brazil's Truth or Dare series, what are you waiting for??? GO GET IT NOW! Sorry, didn't mean to yell, but I got a little excited.
The lucky winners were selected using the True Random Number Generator from RANDOM.ORG. Any duplicate, automated, and/or author responses were excluded from the contest. The generator selected comments #11 and #16.
With that said…the lucky winners are…
NANCY BLACK
KIM
Please contact me off-line at [email protected] to claim your prize.