Re/Bound by Michele Zurlo
Publisher: Loose Id
Genre: BDSM, Contemporary, Erotic Romance
Length: 332 pages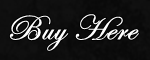 Summary:
Losing her master ripped Darcy's world apart. Falling in love put it back together. Malcolm is an undercover agent, and she's his unwitting asset. Can a relationship built on lies survive the truth?
Picking herself up after the devastating loss of her master is more difficult than Darcy anticipated. Just when she needs someone the most, a handsome dom steps in and helps her out. Theo is thoughtful, dominant, and demanding — everything she needs. He pushes her boundaries, tests her limits, and takes her to new heights. With him, she remembers what it is to feel joy and love and a firm hand on her ass.
Agent Malcolm Legato is after a corrupt businessman, and Darcy is his ticket into the upper echelon of Snyder Corp. As "Theo," he makes contact with her and cultivates her as an asset. Since she's also a suspect in her master's disappearance, he can't reveal himself to her, even when he realizes she's another of Snyder's victims. He falls hard for this feisty submissive, and he knows he'll break her heart the moment she finds out he's been lying to her all along.
When it all falls apart, will Darcy be able to find the strength to forgive Malcolm so they can build a life together and the courage to bring justice to the man she loved and lost?
Michele's Guest Blog
Writing Suspenseful BDSM
The research involved in writing a romantic suspense would probably be exhausting if I wasn't already pretty well versed with the genre. I took a class that focused on mysteries as literature as part of my English degree from Michigan State University, and I teach the mechanics of the mystery genre–everything from critical reading to crafting their own–to my students. I watch a LOT of TV. Monk, Psych, Crossing Jordan, Law and Order, Burn Notice, Leverage, The Closer–shows like that. I have a very active mind that's always filing away facts and ideas. I also found the FBI website to be very writer-friendly. I can't say the same for the DOJ website, but at least I didn't need it much for Re/Bound.
My other degree was in Earth and Space Science, so my chemistry and physics background is pretty solid. I also surround myself with smart people. My wife is a builder, so she knows pretty much everything there is to know about building and construction. She's also wickedly smart when it comes to math and science topics. We completely remodeled our first house (down to the studs–in some cases we ripped those out and put new ones in) and we're working our way through this second house. I have a good friend who is a computer nerd as well. Between the two of them, we figured out where Scott would hide the evidence. I actually have diagrams showing me exactly where it fits and how one would go about putting it there.
With all that prep work, you'd think I plan out my books, but I don't. I'm a pantser, which you'd think wouldn't get me far with a suspense plot, but that's how I operate. I always develop the characters first. If I don't love the characters, I can't bring myself to care about what happens to them.
I created Darcy about seven years ago, before I even started writing Letting Go. I used her original love interest in Two Masters for Samantha. I forget which brother she had, but the other one was gay, so it was not a menage. I save my stalled stories (a byproduct, I think, of flying by the seat of my pants) because I often mine them later for characters, plot, or sex scenes. So when I was cleaning out old files a little over a year ago, I decided that I still liked the premise–an undercover agent meets the woman of his dreams and he can't tell her who he is because she's part of his investigation– and I liked Darcy, so I created a new hero, and Re/Bound was born. (Fun fact: Theo was his original undercover name. I kept that.)
Since I started with that premise, I had to figure out why she was a Person of Interest. Then I layered in the development of their relationship, which is always a surprise to me. I let the characters control the story. It's more fun that way.
The only real planning I do is twofold. For each scene, I ask myself, "What does this scene need to accomplish in order to move the story forward?" Of course I don't ask myself that until the moment I sit down to write it.
The second planning element is layering in the scenes that further the suspense portions of the plot. I had to create the bad guys and make them characters in the story. I don't like to give the supporting cast a ton of screen time because it bores me, which means it probably would bore the readers too. I try to find that balance where I put in just enough to keep the plot moving forward.
It's also worth mentioning that the suspense element isn't the dominant part of what I write. I write romance novels, and so I focus on the mechanics of building relationships. Which, now that I think about it, isn't very different from writing the criminal elements. When I was in the revision/editing phase, I thought my editor would call me on a lot of the suspense elements–mostly because those were the parts I didn't feel confident about, but she didn't have a problem with most of those. She said she wasn't buying the pregnancy. So I actually spent a lot of time going back and planting evidence that Malcolm had knocked her up.
There were issues with the ending too. I tend to end novels abruptly, which was one of the primary complaints from readers about Letting Go. (The sequel will be out in October 2012!) My editor really helped me work through those as well. She talked through the elements with me, and I took the original manuscript of 90K words and ended with 110K, and that was after she had me take out about 10K. So I guess the secret to crafting a good suspense story is to have a good editor. (Thank you, Tamzin.)
Incorporating the BDSM elements is second nature to me. Ropes and floggers just make sex that much better. BDSM is all about the mental game–building sexual tension until you just can't stand it anymore. That really isn't different from the elements of a suspense plot.
Since I'm a practitioner, I'm pretty well versed in the BDSM elements my S.O. and I like to use. I research anything else in several ways. I lurk on FetLife. (I'm too shy to engage people in conversations. I'm that person who will find a corner to stay in at a party and not move unless somebody hauls me out of it. And that's also the reason I've never been to a RomCon, though I have been to a ComiCon.) I spend a lot of time shopping in online fetish stores (maybe some of that isn't research…) and there are several informational sites I favor. I also have a good friend who is a Dom who I see almost every day because we team teach together. And then I have another good friend who is a media specialist. She helped me when I hit too many roadblocks trying to research the DOJ for Re/Paired, the follow-up to Re/Bound. (Check my website for updates on that.)
So the short answer is that I pretty much write what I know, and I rely on the people closest to me to help me with what I don't know.
Places to find out more about my BDSM, paranormal, and mainstream titles:
Website: www.michelezurlo.com.
Newsletter: http://michelezurlo.us4.list-manage1.com/subscribe?u=f0ae2a49023cab1e0834260d6&id=d098734637
Facebook: http://www.facebook.com/pages/Michele-Zurlo/162421187140639
Be sure to visit all the stops on the tour. Michele will be giving away a Amazon gift card at each stop.
8/12 – Guilty Pleasures Book Review
8/13 – Redheads Review It Better
8/14 – Mrs. Condit and Friends Read Books
8/15 – Harlie's Books
8/16 – Reader's Confession
8/17 – AJ's Reading Nook
8/20 – My Secret Romance
8/21 – Black Raven's Erotic Cafe