Far From Over by Carol Gambill
Breaking Out Series, Book 4
Release Date: August 11, 2011
Editor: Julie Valin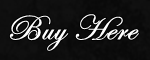 Summary:
It was all that Matt Lamont could do in keeping his life separated from his past but now it seemed things were far from over. When a stranger, Autumn Reynolds, picks him up walking, alone and confused, along an country road, Matt is reluctant with the assistance that eventually brings him back to a life of meaning. But there happens to be a little matter of dealing with his failing memory of who he really is. When flashes of that memory start to return, they only tell of a seedy lifestyle and a past filled with torment and heartache. Autumn eventually helps link those pieces of that troubled past which bring him to the inevitable truth, but in the end, will Autumn be the one to ultimately suffer?
Also by Carol Gambill:

ONCE WILD

SERRANTO'S REDEMPTION

BRANNIGAN'S WAR

FAR FROM OVER (coming soon)


McEUEN'S SALVATION (coming soon)

COLORS UNVEILED (coming soon)

"In order to succeed, your desire for success should be
greater than your fear of failure." ~Bill Cosby
CONTEST!
Good afternoon everyone,
I'm really excited because Carol Gambill is graciously providing one (1) lucky winner one (1) lucky winner with a copy of her new release Far From Home the fourth book in the Breaking Out series. The covers are delicious and the summary has definitely piqued my curiosity.
In order to be entered, all you have to do is leave a comment telling me which book intrigues you. Easy-Peasy! You can access Carol's site by CLICKING HERE.
Now for the rest of the rules…
1. Must be or become a Google Friend Connect (GFC) follower of The Cafe
2. Must answer the question
3. Must leave your name and email address in case you win
4. Must have fun
Of course this is an overnight contest; therefore, you have until 6:00 PM (CST) on Thursday evening to leave a response in the comments section. The lucky winner will be selected using the True Random Number Generator from RANDOM.ORG.
Good Luck Everyone!