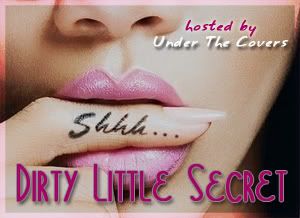 Dirty Little Secret is a weekly meme hosted by us at Under the Covers. Every Thursday we get to know other bloggers and our readers more intimately by asking them a question hoping to reveal their dirty little secrets. We hope that you will all join us!
Non-bloggers: We want to hear from you as well!!! Let us know your answer in the comments!
We hope you join us and let us know your Dirty Little Secrets!
This week's question:
Shuffle your playlist and give us the first five songs that come up.
Blackraven's Response:
1. Bout It (with Yung Joc Feat 3lw)
2. Get Up (with Chamillionaire, Ciara, Ciara / Chamillionaire)
3. Give It up to Me (When You Gonna) (with Sean Paul Feat Keyshia Cole)
4. Show Me the Money (with Petey Pablo)
5. 80's Joint Kelis (with Kelis)
Now it's your turn!